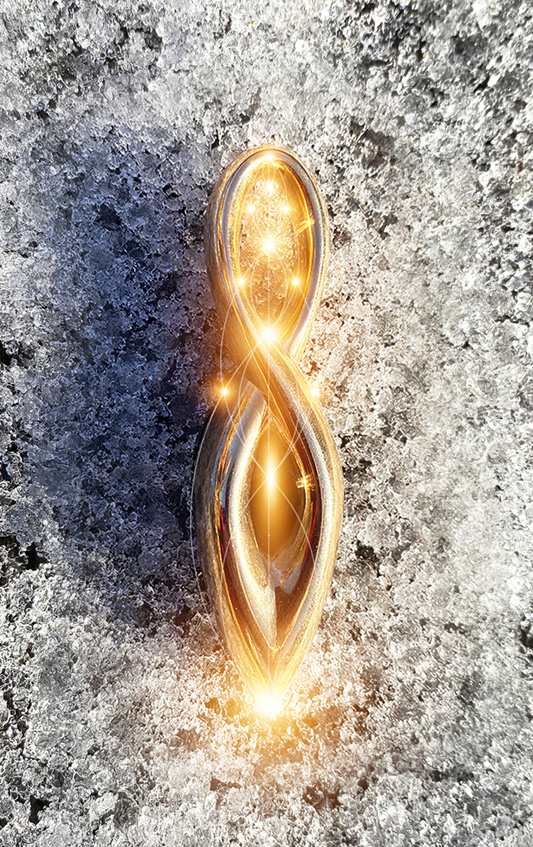 Celeste will become more than just a pendulum that guides and heals; she will become a jewel unique to her beholder.
Celeste is, as you will discover, not a dowsing pendulum but more. We encourage you to read this page carefully to get a proper understanding of Celeste, her origins, what each plating can bring, and all the little gifts that come alongside her.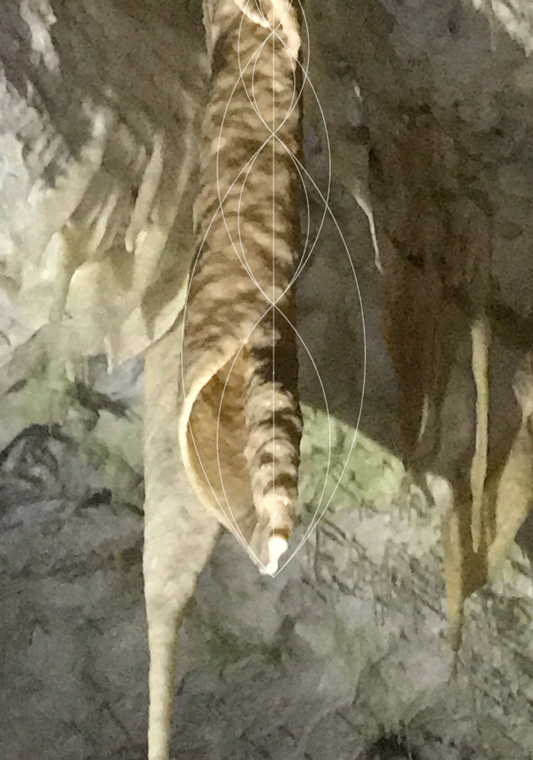 Celeste first revealed herself in 2018 during a visit to the Postojna Cave in Slovenia. While walking with my family, I suddenly had this strong notion to look up at the surrounding vastness. Just as I had, a tiny droplet of water from one of the stalactites above fell on my third eye, and our journey together began!
We often hear of pendulums or even sacred pendulums and their ability to allow the user to tune in to their intuitive powers and perform healings and predictions. However, with Celeste, this is not the case at all.
When you hold her within the palm of your hand, you can feel an almost warm pulsing sensation as though you were holding a small heart — the elemental essence of life itself.
What Makes Celeste Unique?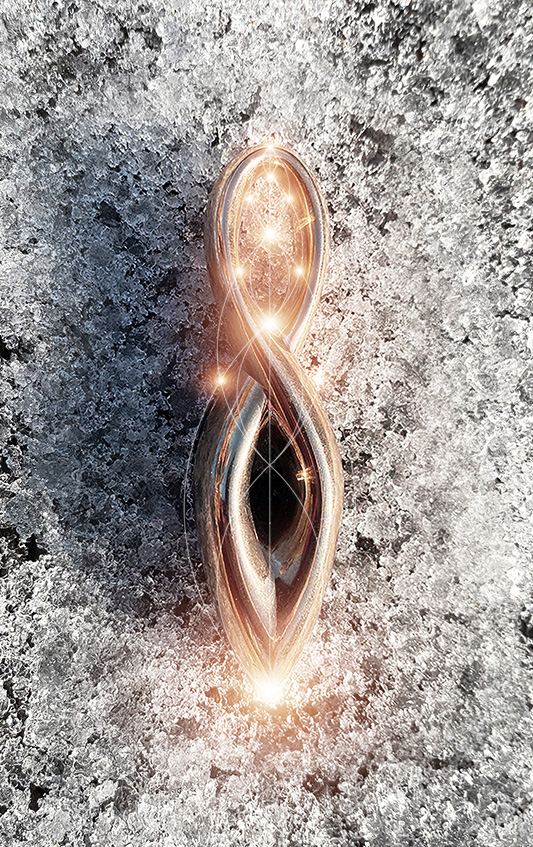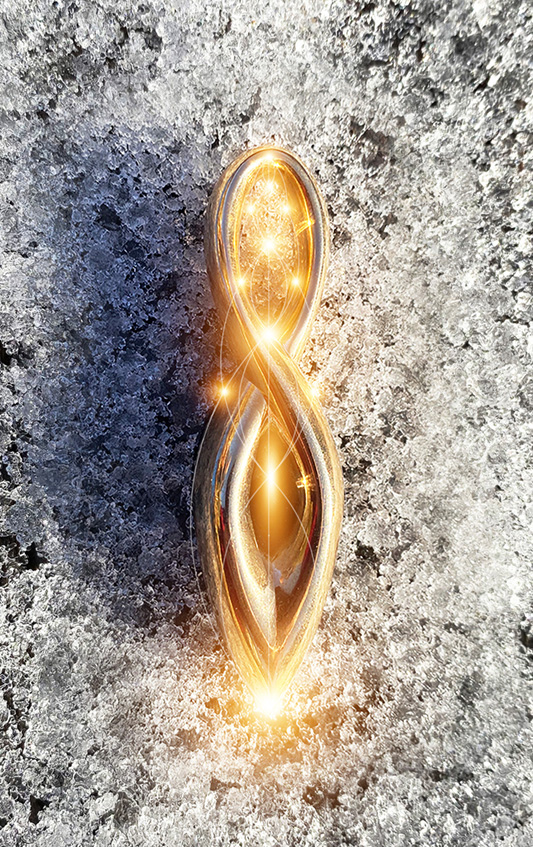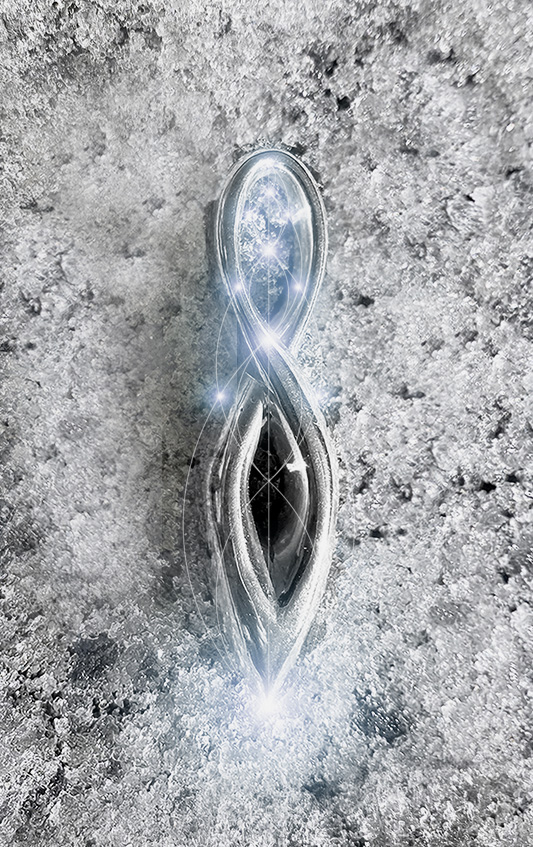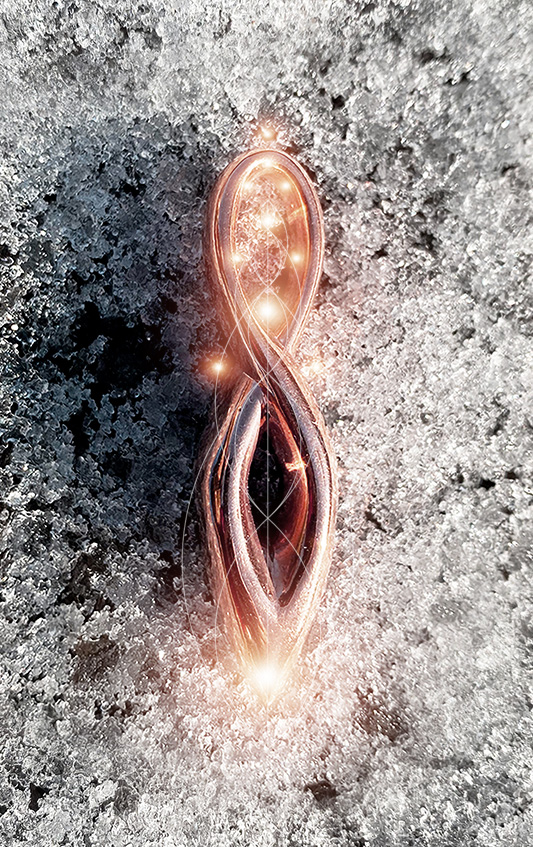 Celeste is much more than a mere pendulum — she is your guidance. She follows, with great respect, the flow of sacred geometry and the golden ratio by interlacing their ancient wisdom to provide life with its source of power and energy. When used on the body, she senses points of tension or pain and guides you to them, where she slowly begins to relieve and return the body to an infinite alignment.
As you can see, Celeste is an incredible creation and gift to us as healers. We are thrilled for you to receive and experience her power. Although a long and enlightening journey, it will just keep on giving. So, please cherish your Celeste and remember, "Our pendulum touches ALL who touch our pendulum".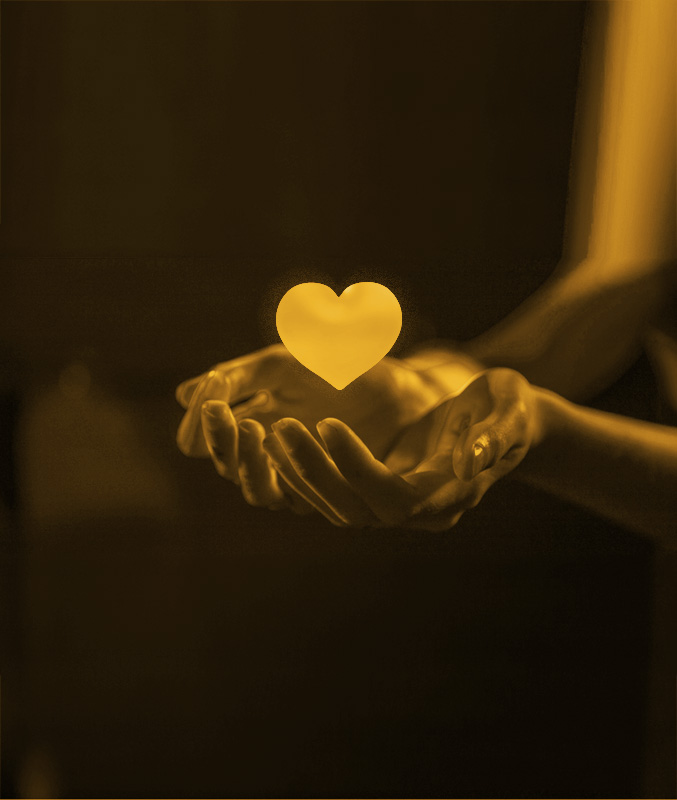 Celeste
You will receive your beautiful Celeste elegantly encased with all of her wonderful gifts.
Celeste's Book
This little book will teach you all you need to know about Celeste, her origins, power and the journey she has been on to get to you.
PDF Charts
This PDF contains all the charts you will require when working with the Celeste, they are there to support the healing you will do along with the explanation on how to use them.
Celeste's Case
Celeste's Case has been uniquely and practically made to offer her a little home and equally a safe place for you to keep her. 
When it comes down to choosing your Celeste, we know the decision is not an easy one. We are offering Celeste in two dimensions – 6cm and 8cm. Of course, you are welcome to get as many as you like but, we invite you to take the time to make this special decision.
Below is more information on each plating, the PDF with the charts and the Celeste Book which is essential to add to your basket to realise and discover the full potential of our Celeste.
Please note, there will be a version of the Book and PDF in other languages such as Slovenian, therefore, please do still order both Celeste and Book. When all is ready, you will receive your gifts in your desired language.
Please do ensure you have read all the necessary details and have added your chosen Celeste and Book to your basket. Thank you!
Please do ensure you have read all the necessary details and have added your chosen Celeste and Book to your basket. Thank you!
Metal Platings
As you have noticed, Celeste not only comes in different platings but 2 different dimensions. One Celeste is 6cm and another is 8cm. We suggest that all begin their journey with a Celeste 6, however, for more experienced students and therapists we would recommend the Celeste 8 to unlock a new level, power and dimension.
Celeste can come in various metal platings such as; 
Each metal holds a different power and purpose, so do read ahead first before buying. 
Below are the benefits of the different metal platings.
The benefit of Gold plating
Gold plating greatly enhances the pendulum's sensitivity and introduces Golden Ray as additional vibration, beneficial for the human biofield.
The benefit of Silver plating
Energetically, silver is considered the Moon's metal and can be used to enhance the psychic mind and intuitive powers.
The benefit of Brass plating
It can attract a large amount of positive energy that can be used when healing.
The benefit of Copper plating
While already containing the brass base material, copper is a high energy conductive element from the earth. 
What happens when I order?
Once you order your very own Celeste, you will receive some little gifts to go alongside.
Celeste book

6 Charts (to assist you as you begin your healing journey)

A beautifully elegant box and pouch to protect her
Please download the PDF, which you will access once your order has been processed. Within this PDF, you will receive all the charts, how to use them and more additional information.
Please be aware that due to the complexity of Celeste's design she will most likely get to you in 3-4 weeks – just in time for Christmas! Yay!